We take great pride in the performance and quality of all the equipment listed here at Speedy Equipment. Each piece of equipment undergoes a strict and through inspection before being sent out on the job to make sure it works from the first time you flick the switch until the job is done.
We know that some jobs take longer than others. That's why we have special discounted rates for longer rentals. All of our equipment can be rented out for an entire month and in some cases longer. Don't see the tool you need here on our site? Send us a quick chat using the form!
To make sure you always have the right tools we are constantly adding to our already large rental fleet. If you have a piece of equipment you think we may be interested in let us know using the form!
MAIN SHOP INFORMATION
Address:

281 SW State Road 247

Lake City, FL

32025

Phone:

386-487 -3898

Email:

info@speedyequipmentrentals.com
CUSTOMER SERVICE HOURS
M-F

7 am to 5 pm

Saturday and Sunday

CLOSED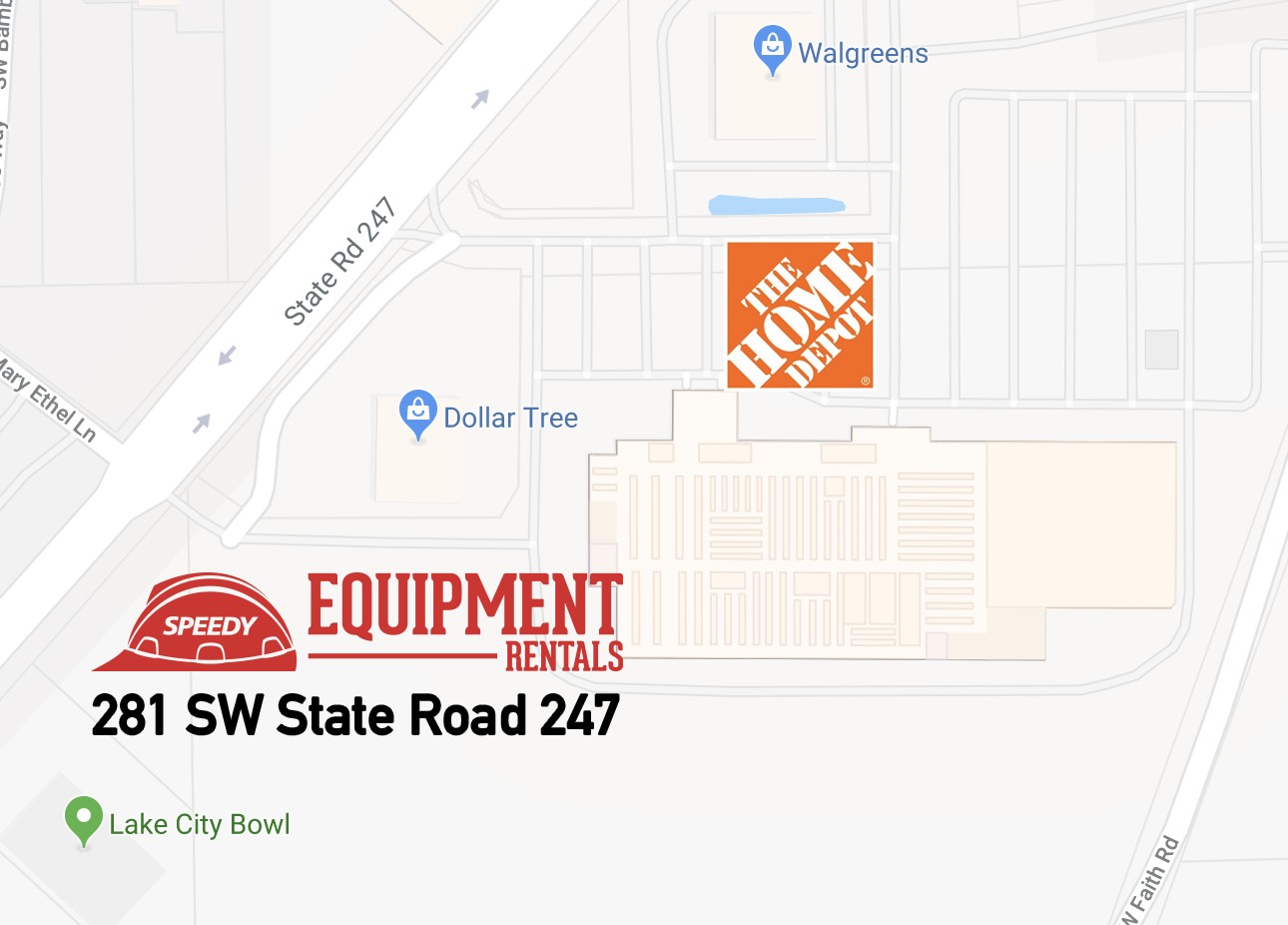 Contact Us
We're glad to hear you are interested in Speedy Equipment Rentals! Give us a little information about yourself and we'll get in touch with you as soon as possible!
SCHEDULED PICK UP LOCATION
Address

162 SW Spencer Court
Suite 102
Lake City, FL 32024

Phone

386-487-3898
AUTHORIZED DEALER
Address

681 SW State Rd 47
Lake City, FL 32025
(S&S Mowers location)

Phone

386-487-1711