Planning for a project can be a daunting task, with numerous factors to consider such as schedules, finances and possible even local laws to consider. But pre-planning offers your company or service the opportunity to save money and time for both yourself and your project.
Organize your List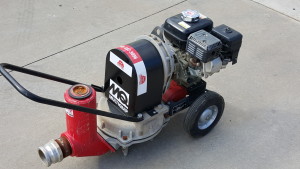 To get started we'll need to start going through your project and writing down all of the required equipment to accomplish your goals. This can be a hefty process depending on how many workers you have and the size of the project itself. We recommend breaking the project down into smaller parts and tackling each one individually. Once you have a thought out list of all the equipment required it's time to organize when you'll need the required equipment.
Scheduling your Rentals
In some cases you may be able to rent equipment for a short period and be done. In others however you may be faced with the challenge of needing a particular tool multiple times throughout your project. Whether or not you decide to rent out the tool continuously, or rent it multiple times- is up to you. But for now, lets just concentrate on the length of time you'll need all of your equipment on the list for the sake of the project.
Pinch Pennies and Save
With your list thought out and scheduled it's time to make some difficult decisions. As I mentioned previously there may be tools you won't need throughout your entire project. Whether or not it's cost effective to rent out the equipment for the entire length of the project or not, is ultimately up to you. But be wise when scheduling your equipment, making smart decisions now will affect your bottom line and possibly even how long it takes to accomplish your project.
Once you've constructed your list you can turn to companies like Speedy Equipment Rental to schedule your rentals and compile your estimates on pricing.